How jtribe uses automated code review to avoid technical debt and find refactoring opportunities
jtribe is a highly experienced team of passionate mobile developers based in Melbourne, Australia and is one of the country's most experienced mobile development consultancies.
jtribe's portfolio of clients includes well-known brands such as Australian Open, Movember, Zendesk and Dell. Additionally, jtribe provides services to startups to help them quickly build scalable full-stack web apps and beautiful native mobile apps.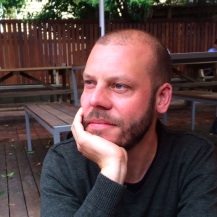 We've found codebeat's team to be really responsive and helpful and look forward to seeing where this great product will go!
Tristan Ludowyk
,
Lead iOS Developer
Challenge
With over 60 mobile applications under their belt, jtribe is a leader in mobile consulting. We work for a diverse range of brands coming from a variety of sectors, including finance, startup, and charity companies.
As a data-driven organization, we are always looking for useful signals that can help us better understand the problems we face and our solutions to them.
Solution
codebeat enables us to increase the visibility of potential code smells and makes it easy to see this information when we need it (for example: code reviews, pull requests, project retros) and then stays out of the way when we don't.
That means we get gently reminded that we might be incurring technical debt or have opportunities to refactor, but doesn't mean we get too obsessed with code metrics.
Result
We're trying to provide added info for developers to think about ways they can improve by encouraging them to think about issues that can creep in unnoticed.
We're looking to enhance the work developers do in creating well-written software, not to absolve them from having to think about it at all.
codebeat makes this work for us.
Don't wait, start today!
Seriously. It's just a few clicks to check how we can help you.